Thanks to Eye Shenzhen for the information http://www.eyeshenzhen.com/
Qiushuishan Park 求水山公园
Qiushuishan Park in Longgang District has been around for more than 20 years. It's not a vast park but is big enough for you to have fun for half a day, and the Great Wall replica is worth checking out.
Winding 380 meters and with a peak of 253 meters, the "Little Great Wall" has four beacon towers. Climbing the replica is not tiresome compared with the gorgeous Great Wall of China but one section is still very steep. Standing on the peak, you can see the Shenzhen Reservoir in the east and enjoy the beautiful scenery in the park.
The recreation facility there is like many others and you can have fun with a merry-go-round and bumper cars.
Add: Longshan Road, Longgang District (龙岗区龙山路)
Metro: Line 5 to Baigelong Station (百鸽笼站), Exit D and then take a taxi
Haishan Park 海山公园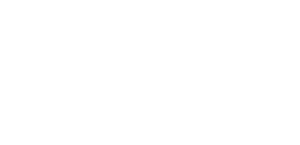 Haishan Park in Yantian District has the nickname "Shenzhen's Little Barcelona" because some of the colorful and playful architecture in the park is inspired by renowned Spanish architect Antoni Gaudi's designs in the Park Guell in Barcelona.
Gaudi utilized his creative liberty and an imaginative, ornamental creation in Park Guell, unleashing all his architectonic genius and putting to practice many of his innovative structural solutions that would become the symbol of his organic style.
In Haishan Park, you will find a similar undulating continuous bench in the replica, with its entire surface encrusted with ceramic shards of all colors, some randomly arranged and some in patterns. Beyond the entrance a colorful dragon stretches in the middle of the divided stairway.
In the neighborhood of the park, you can also check out the Yantian Coastal Promenade, which is 19.5 kilometers long; the Lighthouse Library, a newly built community library which is an ideal place for you to spend a quiet afternoon reading books and enjoying the sea view; and One Mall, a large shopping and dining place for shopping and relaxing
Add: 2100 Shenyan Road, Yantian District (盐田区深盐路2100号)
Metro: Line 8 to Haishan Station (海山站), Exit C
Yandunshan International
Friendship Park 烟墩山国际友好公园
Yandunshan International Friendship Park in Yantian District is famous for a lighthouse inspired by the Tower of Hercules, a Roman lighthouse in A Coruna in Spain. The Shenzhen replica was built to celebrate the friendship between Yantian and the Spanish city.
The original Spanish lighthouse, built in the second century, stands 55 meters tall and overlooks the North Atlantic coast of Spain, while the Shenzhen one, built in 2017, stands 24 meters tall and overlooks Dapeng Bay.
On top of Yandun Hill, there's a beacon tower model to commemorate the military defense system used here in ancient China to pass military signals by smoke and fire; "yandun" in Chinese means beacon tower.
Exiting the park, you can enjoy a leisurely 15 minutes' walk to the nearby Yantian Seafood Street.
Add: Jingang Road 3, Yantian District (盐田区进港三路)
Metro: Line 8 to Yantian Road Station (盐田路站), Exit D and then take a taxi
Jinxiu Garden in Huanggang Village 皇岗村锦绣园
Jinxiu Garden, inspired by the classical gardens in Suzhou, Jiangsu Province, is a peaceful haven in the bustling city. Built in 1999, it has a chamber, a pond with colorful koi fish, a bridge, pavilions on the rocks, waterside pavilions and gates in various traditional styles.
Spanning a period of almost 1,000 years, the classical gardens in Suzhou, mostly built by scholars, standardized many of the key features of classical Chinese garden design with constructed landscapes mimicking natural scenery of rocks, hills and ponds with pavilions and pagodas. They have been added to the UNESCO World Heritage List.
Add: Inside Huanggang Village, Futian District (福田区皇岗村内)
Metro: Line 7 to Huanggangcun Station (皇岗村站), Exit E and then walk northward for eight minutes
And of course if you're looking for replicas then don't forget Splendid China which has dozens of excellent crafted miniature replicas from Asian Landmarks